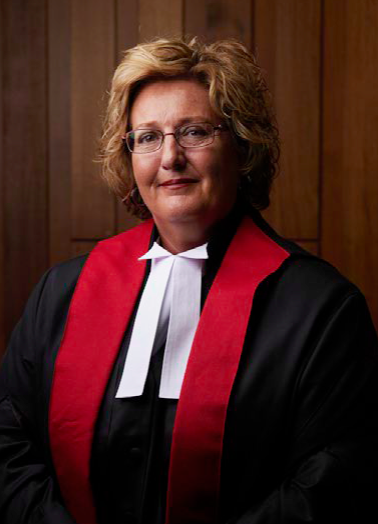 The Honourable Justice Tamara Jago was appointed as a Judge of the Supreme Court in November 2021.
Her Honour graduated from the University of Tasmania with a Bachelor of Arts and a Bachelor of Laws(Honours) in 1992, before commencing practice in 1993. She worked in private practice for 6 years, practising in crime, family and general civil litigation. Her Honour went on to practice exclusively in the criminal jurisdiction as Senior In-House Counsel for the Legal Aid Commission for 16 years.
In 2010, Her Honour became the first female in Tasmania to be appointed Senior Counsel.
In February 2016, Her Honour was appointed as a Magistrate on the North West Coast of Tasmania, and served in that position until 2021.
Her Honour has previously held positions with the Legal Aid Commission Board.
She has a long standing interest in social justice and access to justice issues.