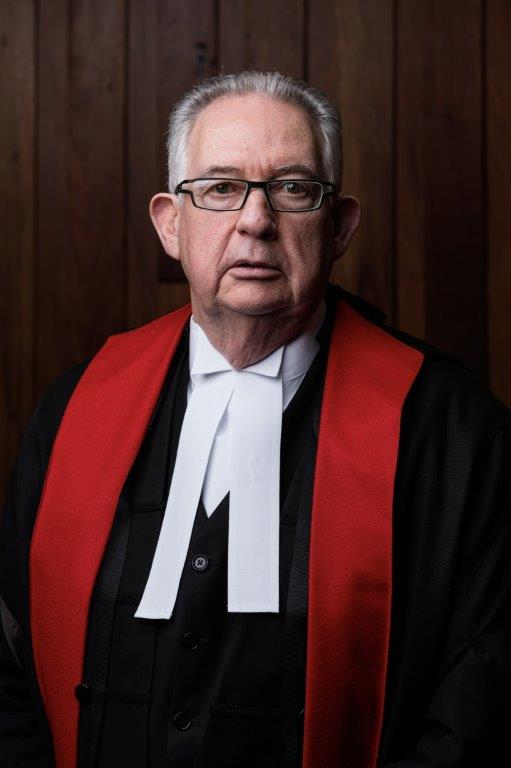 Stephen Peter Estcourt was appointed to the Supreme Court of Tasmania in April 2013.
From 1974 until 1989 he worked with the firm of Archer Bushby in Launceston.
In 1989 he was appointed as a magistrate before establishing the Resource Management and Planning Appeals Tribunal in 1994 and becoming a Deputy President of the Commonwealth Appeals Tribunal in 2001.
Justice Estcourt joined the Tasmanian Bar in 1995 and was appointed Queens Counsel in 1998 practicing extensively in the civil and criminal jurisdictions of the Supreme Court of Tasmania and in the Federal and High Courts of Australia. During his time as a barrister his commitment to multiculturalism and pro-bono work saw him attract national acknowledgment in the areas of human rights and immigration law and in 2012 he was an Australian of the Year Tasmanian  Finalist in recognition of his organisation of World Party Tasmania in 2010 and 2012, an event celebrating Tasmania's multicultural community.
From 2006 until 2008 he was President of the Tasmanian Bar Association and in 2007 he was elected President of the Australian Bar Association. He was a Fellow of the Australian Academy of Law from 2007 until 2015. In 2017 he was sworn as an Administrator of the Government of Tasmania.
Justice Estcourt was  appointed as a Member of the Order of Australia in 2018  for significant service to the judiciary as a Judge of the Supreme Court of Tasmania, to legal education, and to professional law societies.