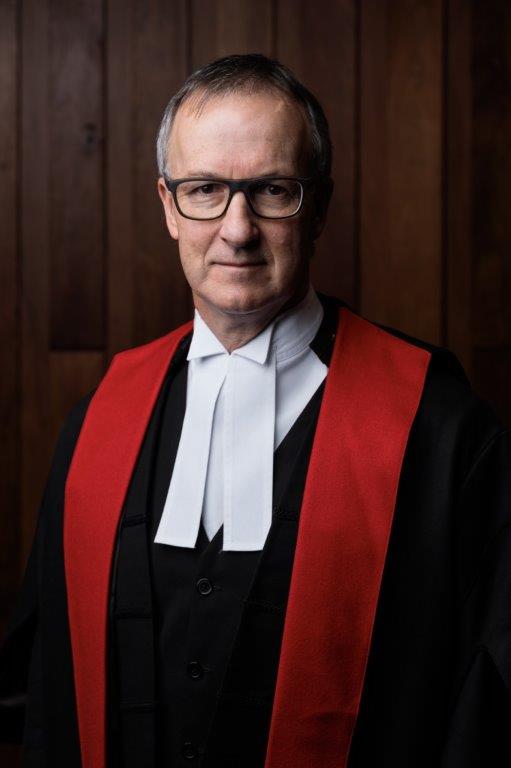 Robert William Pearce was appointed to the Supreme Court of Tasmania in June 2013, having previously been appointed a magistrate in 2009.
He was admitted to the legal profession in 1983, and from 1988 was a member of the Launceston firm, Douglas and Collins. He practised as a barrister and solicitor in a broad range of commercial, civil and criminal litigation matters, appearing as counsel in the Supreme Court of Tasmania, the Federal Court, and many statutory tribunals and commissions.
From 1997 he was a member of the Disciplinary Tribunal of the legal profession, serving as Chair for three years until 2009. Between 1994 and 2009 he was Chair of the Tasmanian Racing Appeals Tribunal.
Away from the law, from 2001 until 2016, Justice Pearce was a board member of the St Giles Society, a community charitable organisation for persons with disabilities, serving as Chair between 2006 and 2009.
His Honour is the only member of the Supreme Court of Tasmania based in Launceston. He is presently Chair of the Costs and Fees Sub-Committee of the Supreme Court Rules Committee.