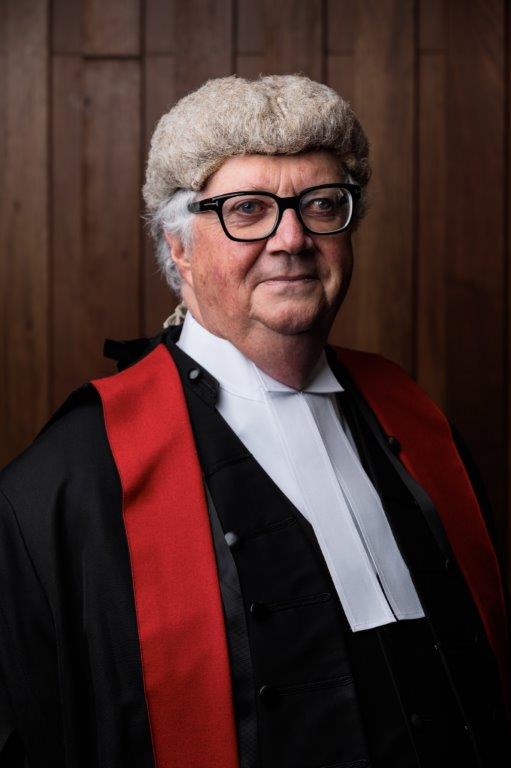 The Hon Justice Alan Michael Blow was appointed as a judge of the Supreme Court of Tasmania in 2000, and as the Chief Justice in 2013. Since 2013 he has also been the Lieutenant Governor of Tasmania.
He is a graduate of the University of Sydney. He practised in the areas of conveyancing and probate in Sydney before moving to Devonport in 1976. There he practised in family law, civil litigation, and crime.
He practised as a barrister in Hobart from 1987 until 2000, mainly in civil litigation. He was appointed as Queen's Counsel in 1995. He sat part-time on the Administrative Appeals Tribunal (Commonwealth), first as a senior member (1989-1993) and then as a Deputy President (1993-2000).
He has been the President of the Law Society of Tasmania (1989-1990), the Chairman of Trustees of the Tasmanian Museum and Art Gallery (1991-1997), and a member of the boards of the Salamanca Arts Centre (1988-2013, President 1988-1992) and the Narryna Heritage Museum (1998-2011).
He received the medal of the Order of Australia in 1996 for services to the arts.
He has been a member of the Governing Council and Executive Committee of the Judicial Conference of Australia since 2000, and has been actively involved with the Tasmanian Legal Practice Course as an instructor for over 10 years.
The Honourable Chief Justice Alan Blow AO has been appointed as an Officer of the Order of Australia for his distinguished service to the judiciary and to the law, particularly as Chief Justice of the Supreme Court of Tasmania, and his contribution to legal education and professional standards, and to the community. Among his many contributions, Chief Justice Blow was a board member for the Centre for Legal Studies at the University of Tasmania from 2008 until 2013.